Add GitHub And Sentry Bots To Your semilimes Messenger Channels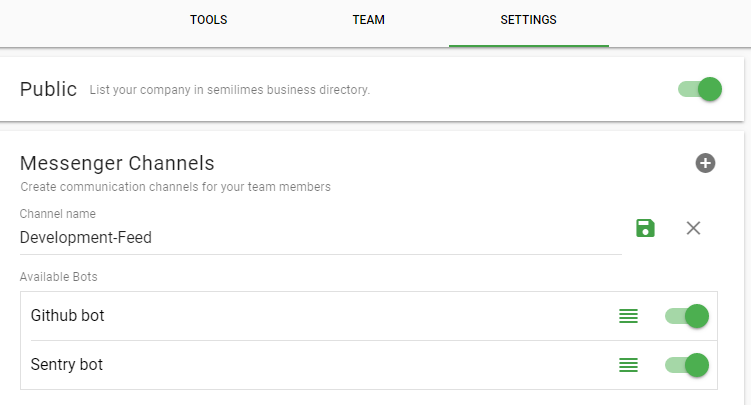 semilimes Messenger has just become an even more Powerful Team Communication Platform - With the Integration of GitHub and Sentry Bots. Setting up these Bot Feeds coudn't be easier.
Simply create a Messenger Channel in the Settings section of your Company and follow the Instructions howto to add a WebHook to your semilimes Messenger Channel in GitHub or Sentry.
Your feeds are going to appear like this in your selected Messenger Channel:
We're eagerly looking forward to receiving additional integration requests from the semilimes community!
31 May 2019 09:06

The web portal theme defines the overall look and feel of your web site. This includes effects like color scheme, layout and style elements. The theme can be adjusted and tailored to your requirements.

30 May 2019 09:42

semilimes is currently making major improvements across the platform. Below is a list of some updates we've made during the past week.

29 May 2019 12:03

You can create your own web portal or full-fledged e-commerce shop by using semilimes web builder. There are two ways to build a web portal on semilimes platform...